The project: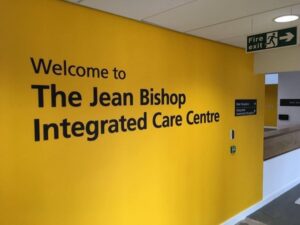 The Jean Bishop Integrated Care Centre  was built especially for the care of older people and delivers a new model of care incorporating rapid assessment with supporting clinic and rehabilitation facilities to enable an integrated approach to the management of long-term conditions, maintaining people in their own homes and relieve urgent and acute activity in the Hull and East Yorkshire hospitals.
The ICC team includes GPs, community geriatricians, pharmacists, advanced practitioners, social workers, carer support and therapists who link up with other community specialty teams. The team also provides an outreach service to care home residents, in one of the most deprived areas of the country.
Responsible for the delivery of the LIFT project through the OBC, FBC and Construction stages, CCL worked as Project Director for both the CCG and Community Health Partnerships to author the Business Cases and transfer these learnings to the management of the project and programme during construction.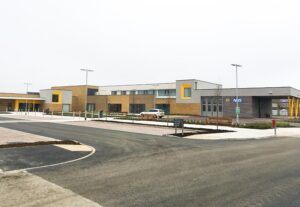 Patient and community benefits:
Humber ICS notes a "3% reduction in emergency hospital admissions for patients aged over 80, and to saving an average of £100 per patient per year on medication costs" for patients of the ICC (source: Humber, Coast and Vale ICS website)
Staff recruitment and retention improvements, as the facilities mean a 21st Century model of care can be carried out
Differing teams under the same roof means an easier 'journey' for the patient and joined-up care teams mean innovation and collaboration
Our challenges:
Multiple public sector stakeholders
Land transactions with Housing developer
Complicated under-tenant structure
Our successes:
The joint appointment of Project Director with the CCG and CHP meant reductions in overall fees and efficiencies were optimised
Lessons learned from the Business Case approval process brought forward to the construction and transitioning stages
Innovative leasing model developed with the CCG to provide flexibility in space utilisation
Key details:
CCL's Project and Programme management:
Outline Business Case, Full Business Case , Enabling, Construction, Tenants' Representative
Clients: Hull Clinical Commissioning Group & Community Health Partnerships
Project value: £9 million
Dates: OBC – 2016; FBC – 2016-2017; Construction – 2017-2018
Key roles: Business Case Author, Project Director for CCG and CHP, Tenants' Representative
Key CCL staff: Tim Holliday – Business Case Author and Project Director
If you would like further information, please contact us here.