The project: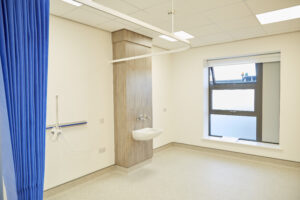 The West Hull Health Hub includes 32 GP and nurse consulting clinical rooms, and an on-site pharmacy. CCL Solutions advised the Modality Partnership throughout the pre-construction and construction stages, assisting in reviewing designs and plans, ensuring adherence to any NHS specifications; monitoring programme management and procurement of all equipment for the new facility and ensuring its correct and timely installation ready for handover to the Client. Liasing with the design team, contractor, funding partners and the Client, the project was delivered exactly on time in December 2021.
 Challenges overcome:
 Covid-related delays to equipment availability
 Patient and staff benefits
Integrates many services under one roof, aiming to limit the need for hospital admission and care
The new service and building future-proofs the anticipated increase in patient numbers and the need for further flexibility in care, appointment availability and access to improved care and facilities
Staff recruitment and retention improvements, as the facilities mean a 21st Century model of care can be carried out
Key successes
Delivered on programme and on budget
Social value taken into consideration every step of the way, including employing local labour and for every £1 spent, £3.57 has been put back into the local economy
West Hull Health Hub has been completed using a 3PD approach by CityCare, and investor/public sector partner Community Health Partnerships
BREEAM rating – excellent
Key details: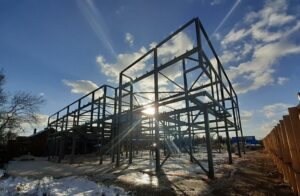 CCL's Project and Programme management: Technical advisor throughout pre-construction, construction and commissioning
Clients: CityCare CIC; Modality GPs Partnership, Hull
Contract value: £8m (construction £5.6 million)
Dates: February 2020 – December 2021
Key CCL staff:
Tim Holliday – Project Director
Matthew Pearson – Project Manager
Elliot Chapman – Assistant Project Manager
If you would like further information, please contact us here.